Sustainability framework
At Royal Unibrew, we are committed to conducting our business in a sustainable, responsible and ethical way.
Royal Unibrew is a strong regional beverage company, founded on local anchored facilities, employees and sourcing of materials and services. We aim to provide successful, sustainable brands that people trust and therefore, we have always been committed to contributing positively to the development in the areas in which we operate, to limiting our environmental impact, to establishing safe and good working conditions for our employees and to delivering high quality products to consumers.
We also realize that being regional but with global markets, we continuously need to improve our efforts and having a sustainability scope encompassing the entire value chain across our markets.
Our sustainability approach is underpinned by Royal Unibrew's purpose and strategy, the UN Global Compact (UNGC) principles and the UN Sustainable Development Goals (SDGs).
A strong company culture is crucial for our ongoing progress – a culture in which decisions are taken with respect to our customers', suppliers' and other key stakeholders' views and priorities, and which encourages people to take responsibility for their actions. We believe that this approach will help us continuously to integrate sustainability deeper into our organization and to realize our ambitious targets.
During 2020, we worked intensively to reach our short-term sustainability targets for 2020-2022 within selected areas such as alcohol and sugar content in new products, CO2 emission for activities 'inside our fence' and packaging material as well as lost time incident frequency. Furthermore, we continued our endeavors towards establishing a well-defined and transparent corporate social responsibility framework and as planned, we have formulated our new longer-term sustainability strategy, including specific long-term targets.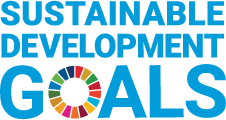 .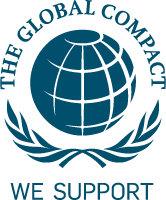 Our policies and systems
Royal Unibrew is working in accordance with international and national legislation as well as international guidelines, conventions and standards for corporate social responsibility (CSR) and sustainability. Our policies and systems at either Group or country level ensures that we conduct our business in accordance with regulatory requirements and guidelines.All our production sites are operating in accordance with internationally recognized quality standards and all sites are food safety certified, in accordance with standards recognized by GFSI (Global Food Safety Initiative). In addition, we have a systematic approach to environment, health and safety, where several sites are certified, too.
Royal Unibrew's ethics policy and our Code of Conduct provide guidance for our employees, third parties acting on behalf of the Company and suppliers regarding anti-corruption, environment, human rights and labor standards but also GDPR (General Data Protection Regulation), competition and marketing law. The basic requirement for Royal Unibrew is being in legal compliance, i.e. having the right mechanisms to ensure that we have no violations.
Internal controls and the whistle-blower scheme are important means for controlling and reporting potential irregularities also by external stakeholders. Regular training is among the tools to ensure compliance internally, thus employees are trained in relevant aspects depending on their function inside and outside of the Company.
Our governance structure
Our sustainability activities, including the formulation of our sustainability policies and targets, are anchored at the Board of Directors, which sets the direction for our strategy, targets and Group policies together with the Executive Management. The targets are aligned by and implemented through the Growth Leadership Team. To ensure focus on sustainability, group CSR reports directly to CEO.Signing up to the UN Global Compact in 2019 was the starting point for further formalization of our sustainability efforts, including further improvement of transparency in our sustainability policies, systems and due diligence processes, and these efforts were intensified during 2020.
Establishing clear accounting policies for sustainability indicators and thus establishing the basis for transparency and external assurance has been an integral part of this process. Group CSR and Finance are responsible for measuring our results including good practice guidelines for risk and controls. Based on the accounting policies, a control framework will be established to ensure a consistent quality in our reports and documentation.
We strive to work with a balanced approach towards our stakeholders, both by disclosing potential risks to our business and how we control these, as well as by showing the opportunities for Royal Unibrew; commercially, as a sustainable beverage company and locally a sustainable partner and not the least as a great place to work.
We have implemented policies and procedures to minimize risks from our activities and to ensure our freedom to operate. Compliance with legal and other requirements, including our ethical policy, is fundamental. Potential risks may include food safety incidents, workplace incidents, human rights violations in the value chain or failure to attract and retain the right employees preventing our business from expanding. Market availability of recycled packaging material, lack of well-functioning waste collection and recycling systems, unintentional emissions or inefficient processes are the main environmental risks.