Our consumers & customers
We want to be the preferred partner for our customers with a broad portfolio of tasty products for any occasion and the most relevant innovations for our consumers.
We aim to
Support consumers in making healthy, nutritious and sustainable choices
Become circular by engaging consumers and customers
Be actively involved in the local communities where we are present
Encourage responsible drinking

KPI 2030
#1

Partner of choice for customers as sustainable beverage supplier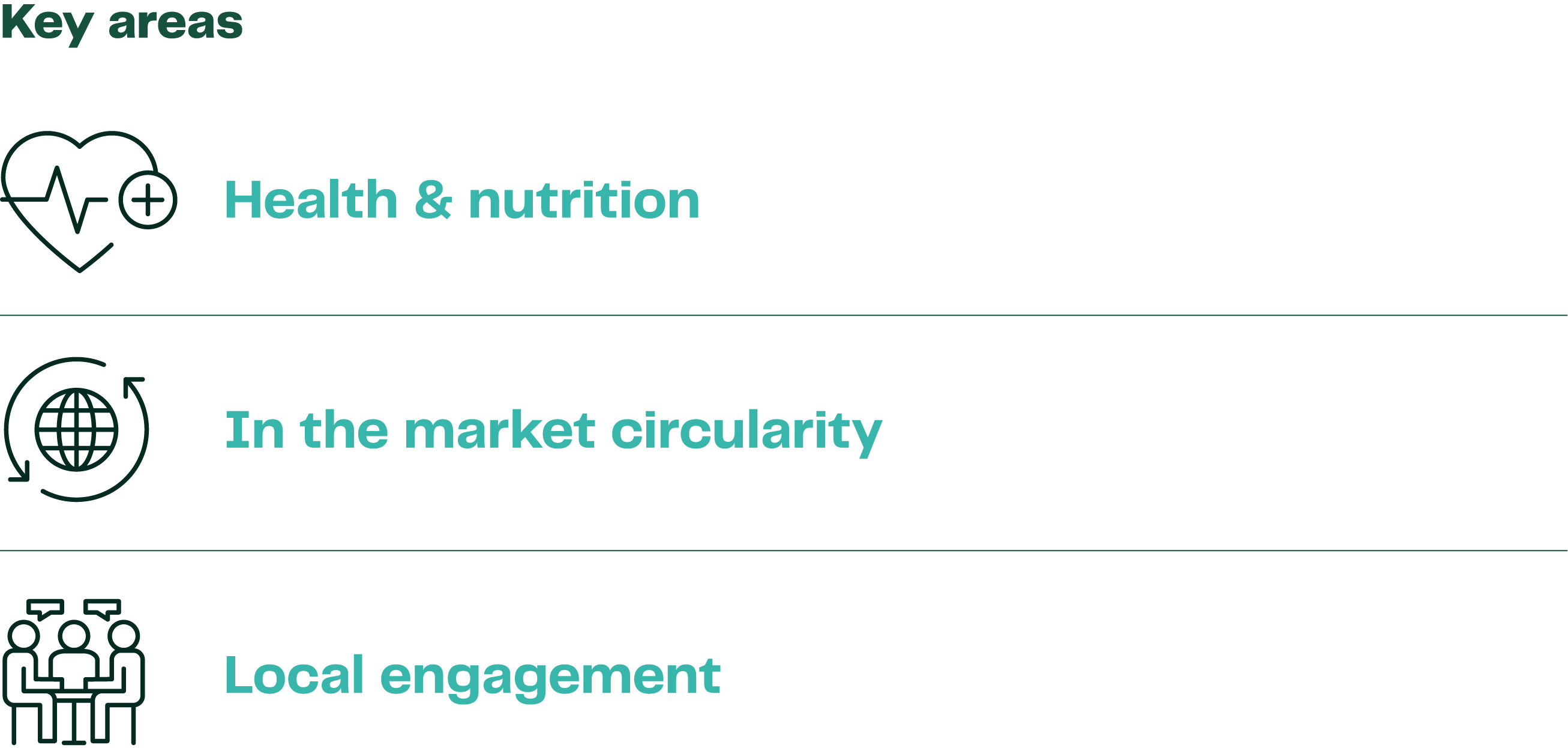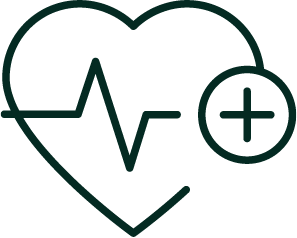 Health & nutrition
We believe in consumer choice. We want to help consumers make healthier or nutritious choices by always providing an alternative to regular beverages (i.e., sugary drinks, alcoholic drinks, etc.). Moreover, we want to provide transparency for the consumer when choosing beverages.
Royal Unibrew is aware of the global challenges formulated by WHO regarding overweight, obesity and the associated risks of cardiovascular diseases, cancer and diabetes as well as risk of alcohol abuse that are linked to excess consumption of food and beverages. We are not only aware of these global challenges, but we also work to reduce the challenges.
We strive to offer our consumers and customers sustainable enjoyment through a broad variety of beverages, complementing the occasion whether the individuals find themselves at a music venue, dining with family and friends, exercising, traveling or at other occasions. Therefore, we develop, launch and supply a broad portfolio of products from regular alcohol and calorie content to no/low alcohol, sugar and calorie content to provide choice and, of course, clearly declared to provide transparency. Our aim is to offer a no/low alternative in all categories and in all our markets to enable our customers to offer healthier choices to the consumers. Royal Unibrew also wants to lead the development of healthy and nutritious products not only by offering new products and outperforming market growth but also by investing in more information and communication about the products.
During recent years, Royal Unibrew has introduced more no/low sugar alternatives compared to regular products, e.g., in the soft drink and water categories as well as the energy drinks category. The volume of no sugar products increased by 8% from 2018 to 2022, while regular products increased by 6% in the same period, which indicates that our short-term 2022 target (a balanced launch of regular vs no and low) as well as our 2030 target (no/low growing faster than average of the portfolio) are working. In addition, the calorie content of the portfolio was reduced by 2% per 100 ml during the same period.
The launch of 0.0% and low alcohol containing products (beer, cider and RTD) increased in 2022. The no/low alcoholic segment increased by 26% from 2018 to 2022 compared to a total of 1.6% decrease for regular and strong alcohol containing products in the same period, which indicates that our 2022 target of increasing the number of beverages with 0.0% and low alcohol as well as our 2030 target of no/low volumes growing faster than average of the portfolio will be met. Together with the acquisition of Solera Beverage Group, the acquisition of Hansa Borg Bryggerier has brought volume to our portfolio of wine and spirits. Both categories are still relatively immature compared to the no/low alcohol category; nevertheless, we will apply our strategy to grow these categories.
We continued our non-bar concept at several venues where we served non-alcoholic beers for lunch. In addition, we launched an initiative together with Madbillet called "FrokostFesten" where consumers get a ticket to a lunch meal accompanied by a non-alcoholic beer. This initiative demonstrates that non-alcoholic beers are more than an alternative to regular beers but also an active choice for both foodies, beer connoisseurs, business people and locals.
Royal Unibrew holds a strong position within the zero-calorie, zero-sugar segment for carbonated soft drinks. To maintain and nurture our solid position in this category, we engage with consumers in several ways. For example, our iconic Danish brand Faxe Kondi realized a flavor competition, "Can of the Match", with only zero sugar beverages included in the competition. Because of the acquisitions of Solera Beverage Group and Hansa Borg Bryggerier the net revenue split between non-alcoholic and alcoholic beverages has shifted to 48% of net revenue coming from non-alcoholic beverages and the remaining 52% from alcoholic beverages.
Measurements for Royal Unibrew's goal to be THE PREFERRED CHOICE for sustainability have not yet been finalized. However, the findings of an analysis conducted by Kantar Gallup in both Latvia and Lithuania, which encompass 101 brands/companies, show that Royal Unibrew has been assessed as the most sustainable company in these geographies. In Denmark, Royal Unibrew was ranked #11 in a similar survey carried out by Gradient. Our goal of allocating 40% of our marketing budget to sustainability (no/low, organic, responsible, environment, etc.) shows a positive trend, as we spend more than 40% of our marketing spend on sustainability in 2022.
Royal Unibrew received five notifications regarding violation of labeling requirements in 2022. Due to our diligent management of product safety, including staying on top of food alerts, we only experienced eight withdrawals in total (microbiology) and three recalls (microbiology) in 2022. All beverages were recalled.
Responsible drinking
Our commitments to responsible marketing and products are unambiguous, and it is our responsibility to prioritize quality over quantity for products containing alcohol.
Royal Unibrew had no incidents of non-compliance with marketing codes or regulations related to either advertising or promotion, including advertising to youth and other susceptible consumers in any of our markets.
We support a large variety of sports and health initiatives, such as ice hockey and basketball, through our 0.0% alcohol brands and water brands in both regional and local sponsorships. Promotion of responsible drinking is an integrated part of our strategy and, therefore, integrated in national campaigns of 0.0% brands as well as initiatives in association with our trade associations.
We conducted several initiatives to support responsible drinking during 2022. In the Baltic countries, we promoted responsible drinking in On-Trade via new beer coasters with warning signs "Don't drink and drive" and bar displays stating "If you drive, choose non-alcoholic beer". In Denmark, we continued our non-bar concept at several venues where we served non-alcoholic beers for lunch. We launched an initiative together with Madbillet called "FrokostFesten" where consumers get a ticket to a lunch meal accompanied by a non-alcoholic beer. This initiative demonstrates that non-alcoholic beers are more than an alternative to regular beers but also an active choice for both foodies, beer connoisseurs, business people and locals.
  Key initiatives
Offer no/low alternatives in all categories
Reduce sugar/kcal/alcohol per serving
Promote responsible drinking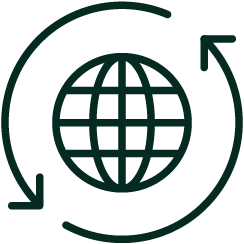 In the market circularity
We want to become circular across the value chain by engaging consumers and customers. We will close the loop on packaging materials, reduce the strain on resources and lower our footprint.
Today, all Royal Unibrew's primary packaging materials include information on either deposit return or labels on recycling. Some of the secondary packaging contain this information as well. It is our objective to expand the product information not only to include information on packaging materials but also to include information on sustainability from the entire value chain no later than 2030.
However, information is not enough in itself to reduce our footprint from packaging materials. As for the well-functioning deposit return systems (DRS), there are generally very high return rates, e.g., +90% in Denmark, Finland, Norway, and Lithuania. Today, the remaining <10% is collected through the general waste infrastructure. Therefore, we will step up on engaging consumers in closing the loop, enabling food grade material for recycling. Recycling campaigns are currently run together with the deposit return systems in the aforementioned markets, and it is our plan to conduct campaigns on waste reduction and circularity in large markets by 2025 to increase consumer awareness on recycling. This also applies to our customers where awareness and handling of secondary packaging, especially in export markets, must be improved. In 2022, we implemented several initiatives. An example is application of our guidelines on point of sale materials (POS) in the Baltic countries. In line with our policies, we have established specific requirements regarding materials, ethics and engagement. The latter is related to using POS as an agent for nudging consumers to make sustainable choices as for waste sorting, responsible drinking, reuse of cups, etc. In addition, Royal Unibrew has increased the use of reusable (washable) cups in Denmark reaching a penetration of approximately 8% in 2022, substituting single use cups at various events. In Norway, we introduced r-PET cups in collaboration with other breweries. The r-PET cups were collected by the DRS at festivals and other festive events during the year. These initiatives alone reduce virgin plastics by 20 tons. We will continue our efforts in 2023..
  Key initiatives
Reduce food waste
Engage customers in closing the loop
Develop infrastructure
In Norway, we introduced r-PET cups together with other breweries. The r-PET cups were collected by the DRS at festivals and other festive events during the year.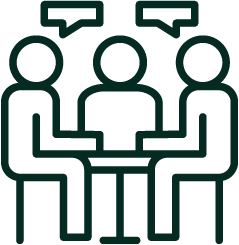 Local engagement
Local engagement is deeply rooted in Royal Unibrew's DNA. We want to be present in the local communities with our local brands and products and actively engage with our consumers and customers through our support of local activities.
As a strong regional multi-beverage company, it is in our DNA to engage not only in the local societies surrounding our premises, sports clubs, employees' families, but also in our brand communities in collaboration with our customers, other business partners and NGOs.
Amsterdam Brewery Co. Ltd. in Toronto, Canada, is a proud partner of Bikes Without Borders. Bikes Without Borders provides bicycles and bike-related solutions to empower individuals in marginalized communities through mobility. The target group is refugees and other low-income families in the Toronto area as well as impoverished people in the Third World. Amsterdam Brewery has a full functional bicycle workshop at the brewery to facilitate the work of Bikes Without Borders.
We strive to provide successful brands that people trust. Therefore, we have always been committed to contributing positively wherever we operate and are connected. We believe that it is our responsibility as a global company to drive, develop and support sustainability efforts through relevant touch points. Sourcing of local ingredients and development of local products are examples of our local engagement.
Royal Unibrew has several ongoing engagements with local sports clubs, local music scenes, city festivals, etc. We want to make these interactions sustainable. This also applies for music festivals and large sports events where we participate. The initiatives encompass an introduction of organic beverages (beers, soft drinks and ciders/RTDs) and sponsorships with 0.0% beer and supporting preservation of freshwater in Finland and Latvia. In Latvia, we cooperate with WWF (World Wildlife Fund) on physical remediation of rivers and education of the society at large. In addition, we foster excellence in West Africa by providing children the right to education through sponsorship, and we encourage music lessons for underprivileged children as well as training of young music entrepreneurs in France and support for rock talents in Denmark. We view these activities as a way to give back to society.
Our goal is that at least 50% of our engagements include sustainability elements by 2030, and for large events we are even more ambitious with 70% already in 2025.
Supporting local businesses in general is another important undertaking for Royal Unibrew. In 2022, we continued to engage in activating consumers using our platforms and channels together with various customers. For example, the Ceres Bar Supporter in Italy as well as virtual as well as physical beer tasting events supporting local microbreweries in Denmark. Local sourcing is an additional element. In France and Italy, we celebrated the craftmanship of the producers, especially the young farmers, of the high-quality citrus fruits from Corsica and Sicily sourced for our products.
Royal Unibrew ceased all business activities in Russia immediately after the invasion of Ukraine on February 24, 2022. In all our markets, we stepped up on support to Ukraine either directly by donations of beverages or funds or indirectly by job offerings and provision of physical premises for training of Ukrainian refugees.
  Key initiatives
Drive sustainability in local communities, organizations, and NGOs
Empower local players
Develop local products