Our growth formula
Royal Unibrew offers a long unbroken period of earnings growth.
We continue to pursue and remain committed to deliver profitable growth in the coming years.

Volume growth
Over the past five years, we have grown net revenue by 42% in total, corresponding to an average 9.2% per year, which has transformed into an increase in EBIT of 55% in the same period, corresponding to an average 11.5% per year. This has led to an increase in Earnings Per Share (EPS) of 66% over the past five years, corresponding to an average 13.4% per year.
Over the past couple of years, we have channeled more commercial investments towards the highest growing categories in our portfolio with the aim to continue to deliver high organic volume growth. Innovations backed by strong consumer insights, combined with talented and experienced employees and a strong in-store execution secure a solid foundation for growth.
---

Premiumization
We want to continuously develop new products that premiumize our beverage portfolio by having a higher sales price per volume unit than the average. Premiumization is also created by growing the more profitable channels faster and thereby offer a product portfolio with better value for all. This will be supported by the direction of commercial spending towards the more premium part of our beverage portfolio.
---

Efficiency improvements
Costs and efficiency improvements have been and always will be a part of Royal Unibrew's DNA. Every day, we strive to do things better in a more efficient way and together with premiumization, it will form a solid foundation for continued underlying margin expansion. The ambition is to reduce the ratio of costs per net revenue organically every year and the key driver is operating leverage. We achieve operating leverage by growing the topline faster than our overall cost base. Our multibeverage operating model enables us to achieve higher utilization of fixed assets, sell more per sales person, have higher average drop sizes to customers and in general have higher productivity per employee.
---

Mergers & acquisitions
It is a core part of our DNA to create value and earnings growth through acquisitions of companies. The foundation for acquisitions is always that it can be incorporated in our operating model and that our business model enables us to extract synergies. We seek to significantly improve or cement our market positions through bolt-on or brands acquisitions, while larger transformational acquisitions usually open multi-beverage opportunities in new geographies. Historically, around 1/3 of our absolute EBIT growth has been created through acquisitions.
---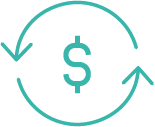 Share buy-backs
Profitable growth creates strong cashflow generation due to our cash efficient business model and is therefore a strong factor in our ability to pursue a solid shareholder distribution policy. We aim to create a positive total shareholder return, through a combination of growing distribution (dividends and share buy-backs) over time as well as an increasing share price. High focus on invested capital efficiency through strict working capital mangement and disciplined capital expenditures combined with increasing earnings and strong cash flow generation will result in improving Return On Invested Capital (ROIC) over time.
Our growth formula: volume + value + efficiency + potential M&A + share buy-backs = Increased earnings
= Increased earnings per share
Mergers & Acquisitions – three types
Acquiring companies is a core part of our DNA. Our Danish business is based on mergers & acquisitions of more than 30 regional Danish beverage companies, and to a large degree, our international expansion has been driven by acquisitions.
We have created significant value through these acquisitions, and the foundation for acquisitions will always be that they can be incorporated in our operating model, and that our business model enables us to extract synergies.
Conceptually, we mainly work with three different types of acquisitions – bolt-on acquisitions, brand/category acquisitions and platform acquisitions.

Bolt-on acquisitions
refer to minor businesses with operations within an area where Royal Unibrew is already present through the multi-beverage model. The acquired business is relatively simple to integrate into Royal Unibrew and has significant value creation potential, as synergies are relatively large. The acquisitions of Nohrlund, Bauskas and Fuglsang are examples of bolt-on acquisitions.
---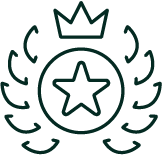 Brand/category acquisitions
refer to the acquisitions of brands, which will give Royal Unibrew exposure to brands/categories in existing niche/multi-niche markets. It also includes acquisitions of brands in categories where we already are established, but where we significantly improve our market position through the acquisition of complementary brands. LemonSoda and Crazy Tiger are examples in this category.
---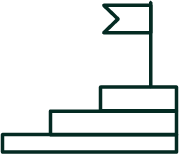 Platform acquisitions
refer to businesses in markets where we have limited or no presence and which give us a strong market position within one or more categories. These are normally more demanding in terms of integration, and cost synergies are lower in the short run, but over the long run these acquisitions offer significant potential. Solera Beverage Group belongs to this category.