Royal Unibrew is a leading beverage provider in a number of markets – primarily in Northern Europe, Italy, France and in the international malt beverage markets.
We produce, market, sell and distribute quality beverages with focus on branded products within beer, malt beverages and soft drinks as well as ciders and long drinks.
Our main markets are Denmark, Finland, Italy, France and Germany as well as Latvia, Lithuania and Estonia. To these should be added the international markets comprising a number of established markets in the Americas region and major cities in Europe and North America as well as emerging markets in for example Africa.
In all of our multi-beverage markets, we offer strong and locally anchored brands to our consumers and customers. Based on continuous ongoing development and innovation, it is our objective to meet consumer demands for quality beverages.
In addition to our own brands, we offer licence-based international brands of the PepsiCo and Heineken Groups in Northern Europe.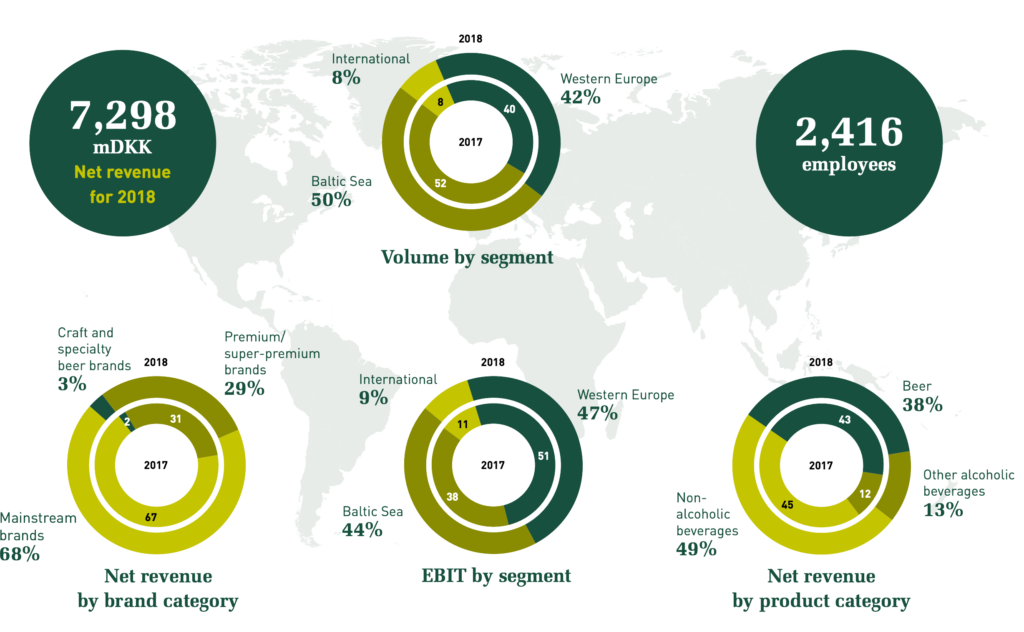 Results for 2018 and outlook for 2019
Royal Unibrew achieved the best results ever due to strong execution boosted by a historically warm summer in 2018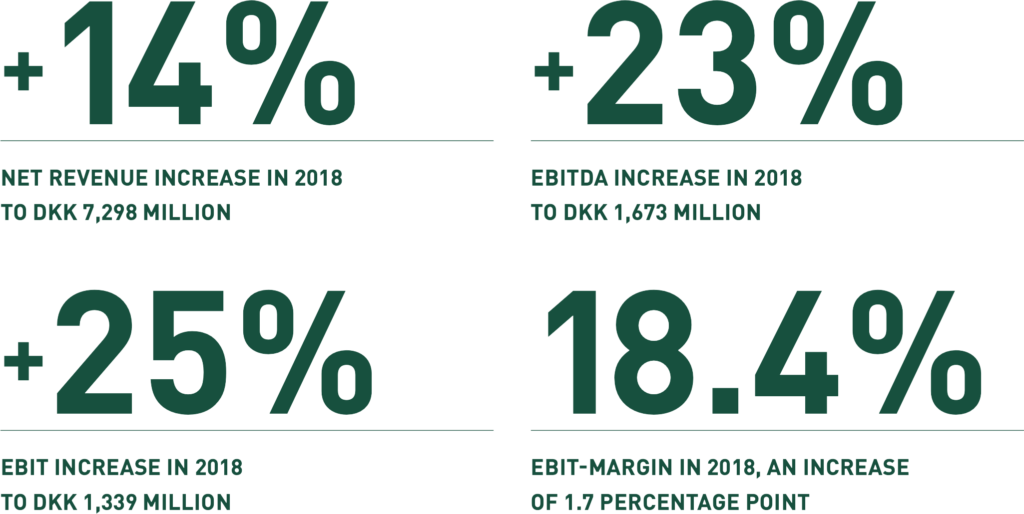 Developments in 2018
Solid organic improvement of topline (9%) and financial results
Market shares generally increased
Both EBITDA margin and EBIT margin increased
Earnings per share up from DKK 16.0 to DKK20.6 (+29%)
Expected distribution to shareholders of DKK 950 million (2017: 870 million) allocated on

Dividend of DKK 10.80 per share (2017: DKK 8.90)
New share buy-back program of DKK 400 million (2017: DKK 400 million)

Three acquisitions completed
Royal Unibrew maintains its strategic flexibility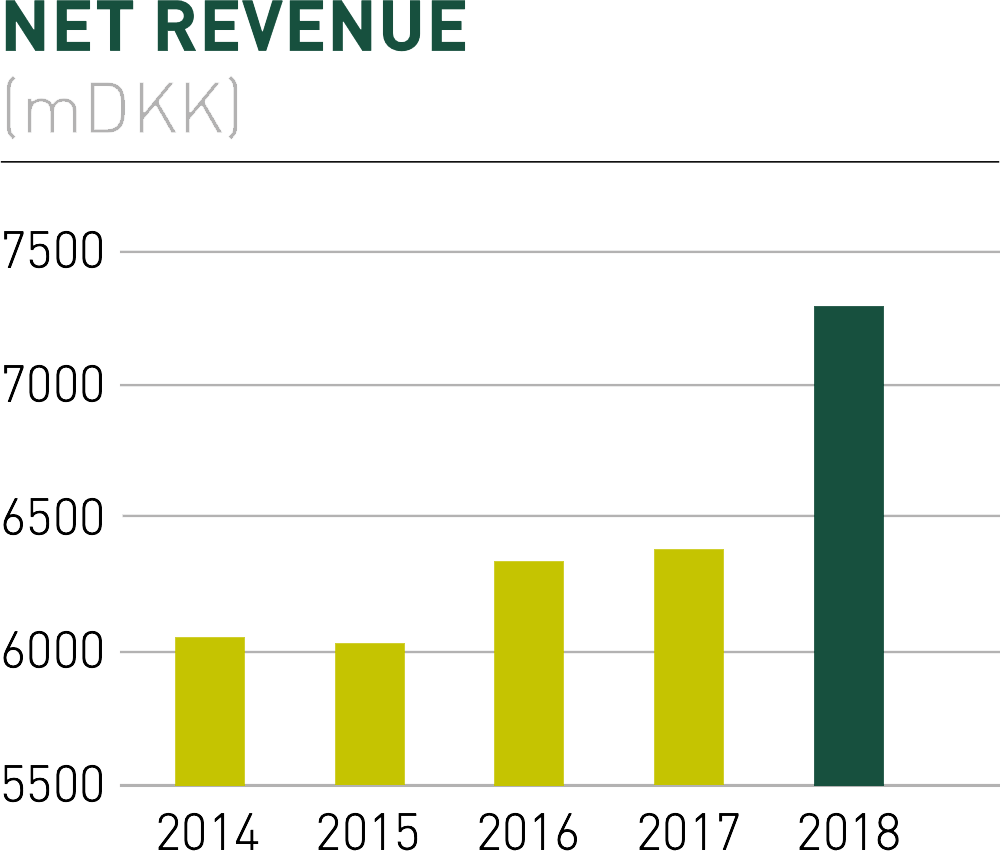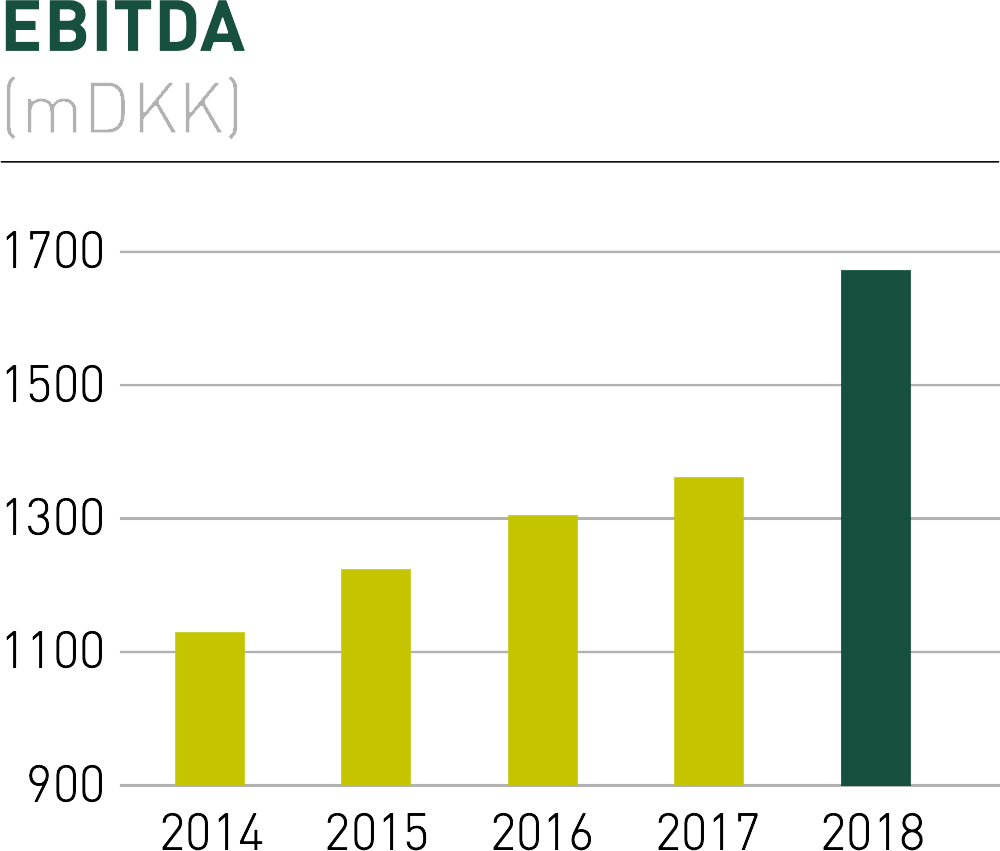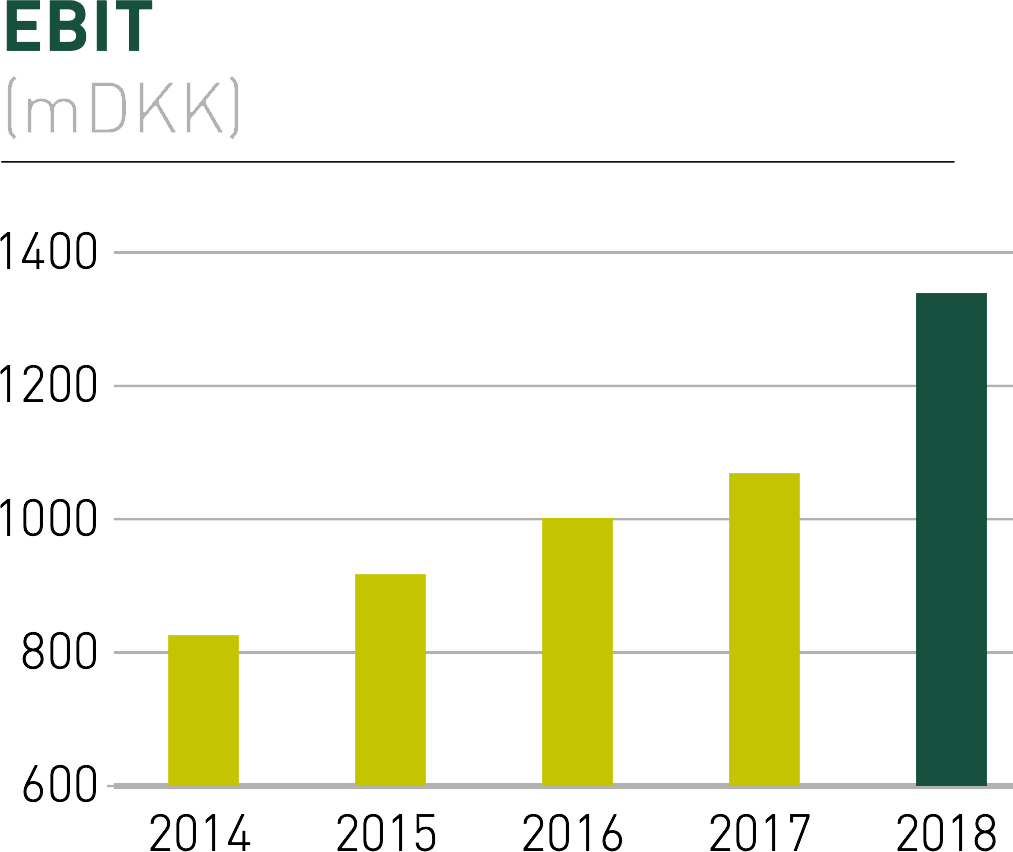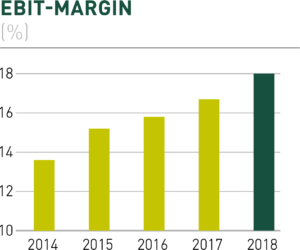 Outlook for 2019
| | | | |
| --- | --- | --- | --- |
| | Outlook | Actual | Actual |
| (mDKK) | 2019 | 2018 | 2017 |
| Net revenue | 7,400-7,650 | 7,298 | 6,384 |
| EBIT | 1,340-1,465 | 1,339 | 1,069 |
*Approx. DKK 50 million impact from implementing IFRS 16 (operational leasing)