Royal Unibrew in brief
Royal Unibrew is a leading regional multi-beverage company providing strong brands to our main markets Denmark, Finland, Italy, Germany, France and the Baltics, and to 65+ countries in the rest of the world.
We serve our consumers by offering high quality beverages within beer, malt beverages, soft drinks as well as ciders, ready-to- drink, juice, energy and water products.
In addition to our own brands, we offer license-based international brands from PepsiCo and Heineken in Northern Europe.
Together with our 2,631 employees, we are facilitating great moments and enjoyment for our consumers and creating valuable partnerships with our customers – always in a responsible way.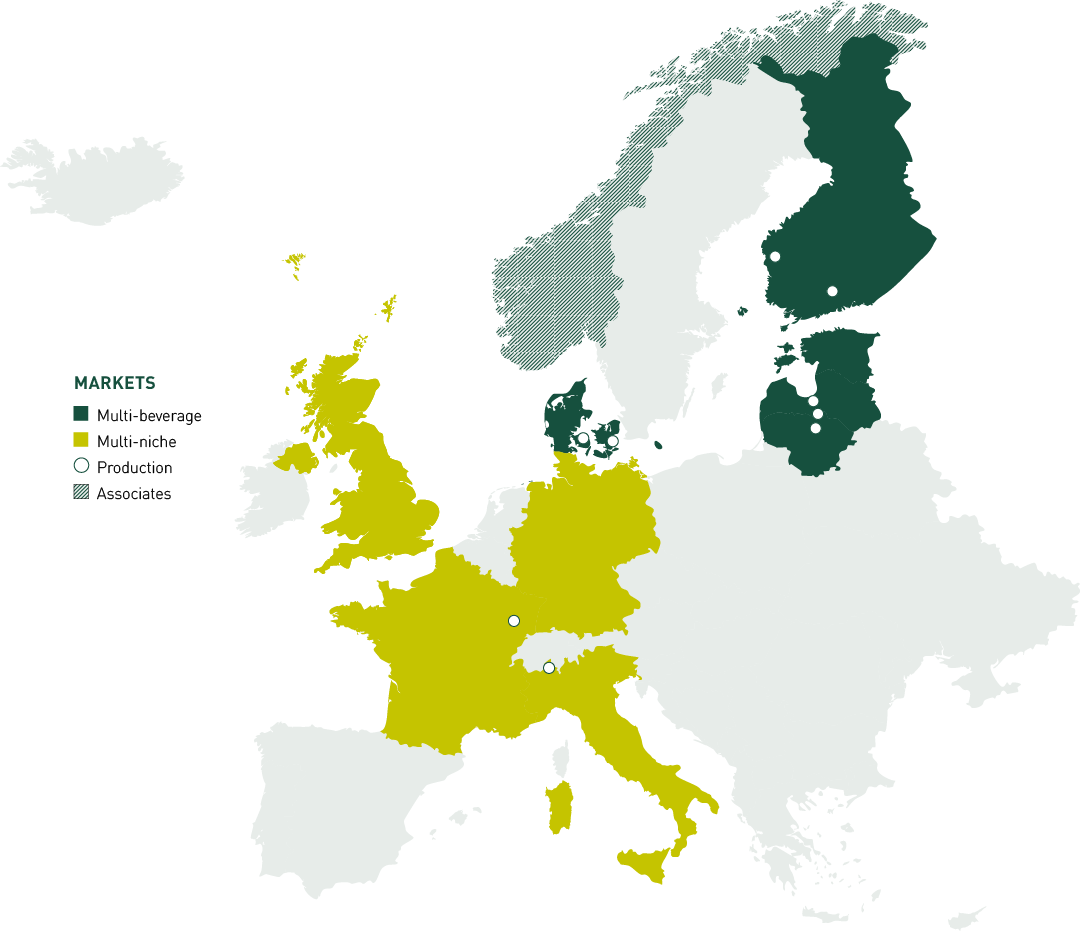 Results for 2020 and outlook for 2021
With strong performance in Off-Trade, planning and cost focus we managed to deliver highest EBIT ever despite the impact from COVID-19.
Developments in 2020
Strong financial performance
Increased market shares in our key markets
Both EBITDA margin and EBIT margin increased
Free cash flow increased by 24% to DKK 1,414 million compared to 2019, but is positively impacted by the extraordinary beer campaign in Finland and COVID-19 related channel and country mix changes
Earnings per share up from DKK 23.0 to DKK 24.1 (+5%)
New Management team
Updated strategy including sustainability
In 2020, total distribution to shareholders was DKK 962 million
A dividend of DKK 13.50 per share for 2020 (2019: DKK 12.20) is proposed to the AGM
A new share buy-back program of DKK 250 million is initiated